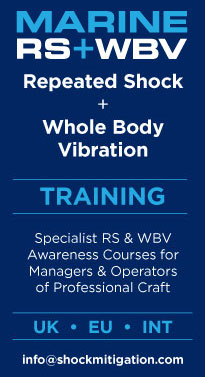 Why Fundamental Seamanship and Simple Navigation still matter in the Digital Age
Commander Adam Northover - Fleet Navigator, Fleet Seamanship Officer and MoD Boats Manager - Royal Navy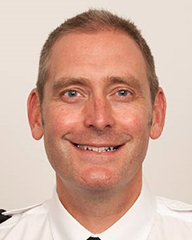 Though originally from Cambridgeshire, Adam grew up by the sea from a young age in Cornwall and joined the Royal Navy as a Warfare Officer in 1995. Early appointments included the Hong Kong Squadron serving in the Patrol Craft HMS Peacock, and Officer of the Watch in HMS Iron Duke during the Kosovo crisis.

Following Navigation training he was appointed to the Falkland Islands Patrol Vessel, HMS Dumbarton Castle as Navigating Officer, and then the Type 42 Destroyer HMS Nottingham.
Following Initial Command and Staff Course and Principle Warfare Officer Training, he was appointed as PWO (Underwater) in HMS York, he was involved in anti-piracy operations off the Horn of Africa and a deployment to the Far East. Selected for Specialist Navigation training in Jan 2006, he joined Flag Officer Sea Training (FOST) in Devonport as a Navigation Staff Officer. A two-year appointment as Senior Navigator and Operations Officer of the Royal Navy's Ice Patrol Ship, HMS Endurance followed. This appointment included six operating periods in Antarctica, and two in West Africa.
Selected for Command in 2008, he became CO of MCM 2 Crew 2 in 2009 embarked in HMS Brocklesby. A busy period bringing the ship back from extended maintenance to the Front Line followed. His Crew then took over HMS Chiddingfold in the Arabian Gulf, and he finally concluded his command of Crew 2 in HMS Cattistock conducting UK operations.
A reluctant return to shore followed, with a hugely rewarding two years as SWO(N) to FOST in Devonport, leading a capable team providing training to countries as diverse as the United States, Norway, Netherlands, Algeria and Portugal, as well as Royal Navy vessels generating for operations. An appointment as OiC of the Navigation Training Unit in HMS Collingwood was undertaken before being selected to create, develop and fill the position of SO1 Pipeline Coherence at FOST HQ in NCHQ in the acting higher rank. Here he refined throughput of RN personnel from the careers office to the front line optimising training and eradicating areas of inefficiency; for this work he was awarded a Second Sea Lord's Commendation.
Selected for promotion to Commander whilst on ACSC, where he gained a Masters Degree in Defence Studies, Adam joined the Royal Naval Division at the Joint Services Command and Staff College as Director in July 2017, and then moved to Naval Command HQ to assume the role of Fleet Navigator in May 2018.