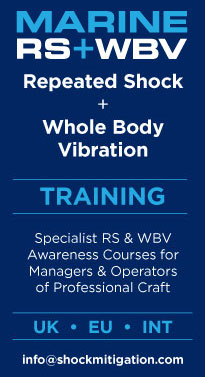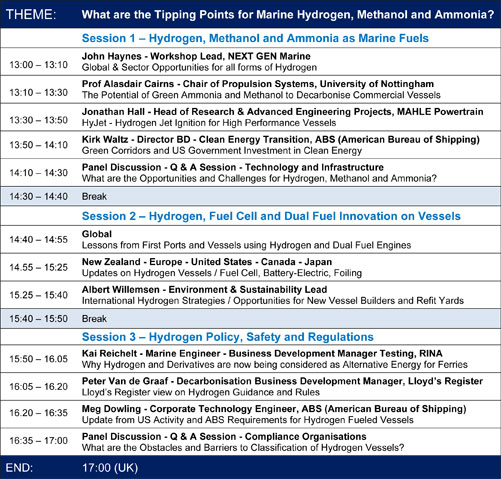 NEXT GEN Marine HYDROGEN - Edition #4
Focus on Sub 24m Vessels / Relevant for 25m to 100m
Ports & Harbours / Green Corridors
13.00 to 17.00 (UK) / 14.00 to 18.00 (EU) / 08.00 to 12.00 (US EST)
Expert presenters and dynamic panel discussions examine the facts behind the transport, storage and use of hydrogen. As innovative technology reaches high readiness levels for vessels - how can we integrate this with port operations?
Significant government funding on both sides of the Atlantic will rapidly build
hydrogen infrastructure. Much of this will be around ports, leading to
a ready supply of hydrogen for marine power and propulsion.
Workshop Lead - John Haynes
'Since running the first NEXT GEN Marine HYDROGEN in 2021 the world has changed. Energy security and the drive for alternative fuels is now urgent.'
'Obstacles and barriers to hydrogen adoption are rapidly being removed.
For marine it is now essential to establish which fuels could cater for
each sub-sector and what infrastructure will be required.'
Relevant to Professional – Commercial – Military:
End-user Organisations // Operators // Boat Builders
Equipment Manufacturers // Naval Architects // Engineers
Ports & Harbours // Maritime Legislators // Classification

Next Generation Marine Energy for:
Work Boats // Patrol Craft // Military // Search & Rescue
Wind Farm Support // Pilot Boats // Offshore // Police & Security
Training & Charter Vessels // Superyacht & Tenders