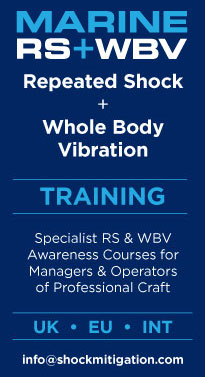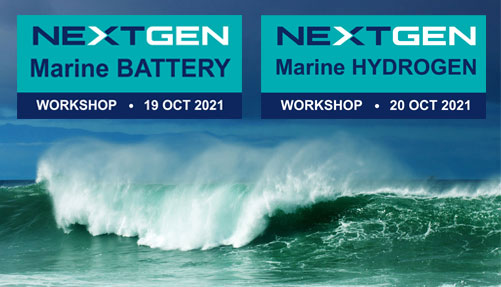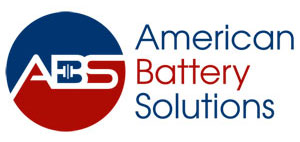 American Battery Solutions (ABS) develop and manufacture the highest quality lithium-ion batteries and battery systems to serve marine applications, electric vehicles, industrial and commercial transportation. ABS has assembled a world-class team of dedicated engineers with decades of experience in designing advanced battery systems for all modes of transportation. ABS Marine systems range from generator replacement solutions to the highest energy density batteries for marine power and propulsion.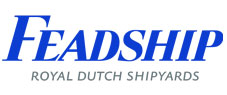 De Voogt was set up by the legendary designer Henri de Voogt in 1913. De Voogt then began cooperating with the De Vries and Van Lent yards. The partnership flourished after the creation of Feadship. Today this technical office for naval architecture and engineering is the creative centre of the organization. As well as designing yachts in the classic Feadship tradition, De Voogt is increasingly asked to develop revolutionary new concepts. .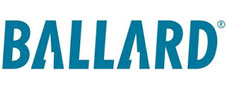 Ballard Marine Center of Excellence in Denmark is dedicated to engineering, manufacturing and servicing fuel cell applications. Ballard is actively involved in projects including megawatt-scale marine power solutions with ABB, development of HySeas III the world's first sea-going renewables-powered car and passenger ferry. Also participation in European H2PORTS project and Flagships project to demonstrate fuel cell powered ferries and barges.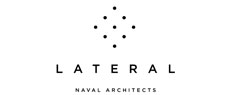 Lateral Naval Architects provide complete engineering expertise to the superyacht industry, from project conception to delivery. Core competence is engineering but unique focus is on meaningful innovation to enable superyachts that meet the demands of today's owners and those of the future. Lateral deliver in depth naval architecture and engineering services across the disciplines of structural engineering, outfit engineering, mechanical and systems engineering.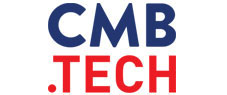 CMB.TECH is an active developer and integrator of hydrogen solutions with the focus on engineering, hydrogen production, industry and marine applications. CMB.TECH Engineering team has over 40 skilled and passionate engineers who work on the latest state of the art and future technologies. CMB.TECH has partnerships with several engine manufacturers and has retrofitted existing diesel engines to dual fuel and monofuel. Shipping has been part of CMB's DNA for 125 years.

The American Bureau of Shipping (ABS) is an American maritime classification society established in 1862. Its stated mission to promote the security of life, property and the natural environment, primarily through the development and verification of standards for the design, construction and operational maintenance of marine and offshore assets. ABS core business is to provide global classification services to the marine, offshore and gas industries. ABS develops its standards and technical specifications, known collectively as the ABS Rules & Guides.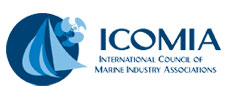 International Council of Marine Industry Associations - ICOMIA has been representing the global marine industry since 1966. ICOMIA brings together national marine industry associations in one global organisation and represents them at an international level, presenting a strong and united voice when dealing with issues challenging the industry. 37 national associations are members of ICOMIA including the United States and most European countries.


NAATBatt International (NAATBatt) is a not-for-profit trade association of companies, associations and research institutions commercializing advanced electrochemical energy storage technology for emerging, high tech applications. The challenge of electrochemical energy storage technology is a challenge that does not know national boundaries. Promoting that technology and helping it move more rapidly into commerce is NAATBatt International's mission.

The United Kingdom Maritime Pilots' Association (UKMPA) is the representative professional body for authorised Pilots in the United Kingdom. The UKMPA is affiliated to the International Maritime Pilots' Association (IMPA) which holds consultative status as an NGO at the International Maritime Organisation (IMO).

Southampton Marine and Maritime Institute (SMMI) is a unique and internationally recognised centre of excellence for research, innovation and education. SMMI work spans the natural ocean environment (marine) and human use of the sea (maritime). SMMI is a distributed community of academics and researchers located in Southampton UK and around the world.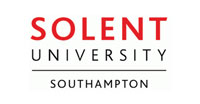 Southampton Solent University is setting out plans to become the global provider of choice for the maritime sector through its new Maritime Strategy 2020. The strategy sets out a range of priorities to strengthen and embed maritime provision across the University. Course include Engineering & Yacht design, Shipping & Port Management, Maritime Business.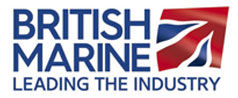 British Marine members come from 4,200 businesses in the UK leisure, superyacht and small commercial marine markets. The turnover of those markets is worth around £2.8 billion. British Marine work with members to achieve sustainable growth in a competitive global environment through the provision of world-class goods and services.

Media Partners:

The RIB and High Speed Craft Directory brings together specialist boats, equipment and new technology for professional marine organisations worldwide. This unique online resource is used by military, coastguard, police, search & rescue and professional organisations operating Rigid Inflatable Boats (RIBs) and High Speed Craft (HSC).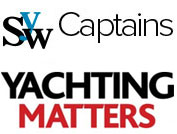 Super Yacht Captains is a specialist website for professional Captains. SYC is run by Yachting Matters, the magazine with targeted distribution to the world of super yachts.



Maritime Reporter and Engineering News have provided over 65 years coverage of the maritime industry. Marine News delivers coverage of the workboat industry.

Maritime Journal is a UK based magazine focused on commercial marine activity in the European port, harbour, coastal and nearshore environments.



Marine & Maritime Gazette is a UK based magazine, with digital circulation, for professionals in the marine, renewables and offshore industries.



Tugs Towing & Offshore Newsletter provides digital news worldwide regarding Tugboats, Towing, Salvage, Offshore, Windfarms, Dredging and Shipyards.

Seaplant provides a platform for buying, selling and hiring equipment services and vessels. For offshore oil, marine construction and shipping industries.
Event Manager: Claire Donnelly +44 (0)7709 675258