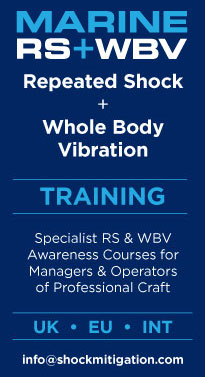 NEXT GEN Marine HYDROGEN

4 Hour Course

In Person or via Zoom / Teams
Focus on Sub 24m Vessels - Relevant for 25m to 100m
Why Attend?
Delivers an independent and current overview

Provides consistent approach to industry best practice
Relevant to ALL stakeholders involved in energy transition
Hydrogen - sources & colours
Hydrogen gas - liquid - solid
Methanol - Ammonia

Fuel cell
Dual Fuel - Flexi Fuel - Mono Fuel

Transportation & storage onshore & onboard
Green Corridors - Port Collaboration

Regulations & Safety / Obstacles & Barriers
Technology readiness levels of vessels & infrastructure.
What can we specify now - by 2025 - by 2030.
Who Should Attend?
ALL professional maritime organisations and those with a policy interest in decarbonisation. Also supply, support and operational sectors including OEMs, boat builders, refit yards, engineers, naval architects, ports and harbours.
Course Objectives
This unique course provides awareness of changing energy requirements for
sub 24m sectors and the challenges of decarbonising boat fleets.
Relevant for 25m to 100m vessels as infrastructure evolves.
Course Developer
John Haynes has organised working groups, workshops and conferences on next generation marine power & propulsion and stored energy attended by hundreds of international organisations. See NEXT GEN Attendees
For information about NEXT GEN Training please contact
Claire Donnelly +44 (0)7709 675258