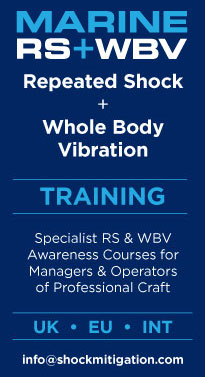 Workshops
Unique Insight
NEXT GEN Workshops deliver 100% current and focussed agendas.
NEXT GEN has gained a reputation for addressing burning issues and highlighting emerging opportunities. The unique insight gained from expert presenters and dynamic panel discussions assists maritime decision makers - from upgrading in-service systems to procurement of next generation vessels.
NEXT GEN Topics are particularly relevant to sub IMO / sub 24m sectors.
Professional attendees include workboats, pilot boats, wind farm support, Ministry of Defence, Royal Navy, Border Force, RNLI. International attendees include commercial and military organisations, boat builders, equipment manufacturers, superyacht, ports and classification organisations.
NEXT GEN Presenters are genuine experts from around the world.
Many are key figures in maritime organistions, others bring expertise from a range of transport sectors. All deliver the latest knowledge to identify challenges that affect the maritime sector worldwide - and highlight potential solutions.
Independent Forum
NEXT GEN provides an independent platform for maritime organisations.
Attendees address relevant issues and share knowledge between sectors. To enable this open and dynamic forum the house rules for group workshops are 'no lawyers, insurers or journalists' - but we are pleased to work with all on a one to one basis.


To attend NEXT GEN Workshops contact:
Claire Donnelly +44 (0)7709 675258