International Hydrogen Strategies are Evolving / Vessels go from Concepts to Applications
Albert Willemsen – Environment & Sustainability Lead / Former ICOMIA - International Marine Industry Association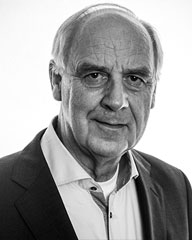 Albert has been Environment & Sustainability Manager of ICOMIA (International Council of Marine Industry Associations) since 2005. He qualified as an engineer within aerospace and later with automotive experience. He started working in 1972 at the Department of Defence (Naval Airforce) followed by the aerospace industry in the Netherlands, ESA Europe and finally project management for developing test equipment of the F16 together with General Dynamics.
Since 1988 he has been active in the international boating and Super Yacht industry focusing on how the yachting industry impacts or benefits the environment, and how it has to comply with international sustainability legislations. He has worked with governmental authorities including the IMO, the European Union and national competence authorities. He developed an integrated environmental, health & safety and energy management system for the Dutch marine leisure sector and Super Yacht industry. With focus on all work processes in relation to the European Union and national legislation.
The International Council of Marine Industry Associations (ICOMIA) is the international trade association representing global marine industry since 1966. ICOMIA brings together 37 national marine industry associations in one global organisation and represents them at an international level, presenting a strong united voice when dealing with issues challenging the industry.
Download NEXT GEN Workshop October 2022 Presentation (password required)