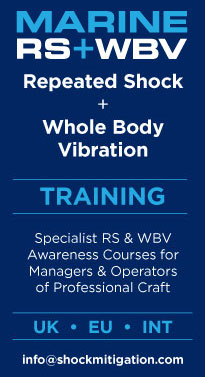 SHOXS - Cutting edge update on suspension seating innovations and industry led technology
SHOXS engineering team works closely with customers to develop a wide range of technology led products to meet the shock mitigation requirements of boat builders and end user organisations. The objective is high quality engineering coupled with a variety of configurations to meet the widest range of applications. The SHOXS product line is constantly advanced through sea trials, lab testing, science and engineering.
SHOXS are committed to high safety standards and reducing injury to those who dedicate their lives to serving their country and communities including maritime security, search and rescue, law enforcement and commercial support operations. SHOXS seats are designed and engineered to reduce the risk of operator injury and impact exposure in harsh conditions.
Andrew Hughes - Business Development - Europe, SHOXS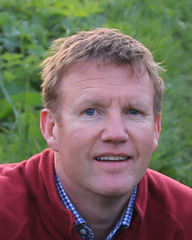 Andrew is SHOXS business development manager for Europe where he wants to bring the best shock mitigation technology to all types of users.
Andrew has worked within the military boats sector for the majority of his working life. After completing engineering training, he moved to boat building at RTK Marine. Working on the laminating, electrical, engineering and general fit out of the craft before moving into the testing and commissioning of the craft.
RTK was bought by VT Halmatic where he worked as a Sales Executive, test coxswain and commissioning engineer including delivery of high speed interceptors and RIBs.
VT Halmatic then when went through a transition and ownership to become BAE Systems Small Boats. He worked as a Project Manager for several years before taking on the role of Business Development Manager working to re-establish the brand and to secure significant orders with the UK Ministry of Defence.