Developing a Modular, Scalable Battery Solution for Onboard Power in All Vessels
Brad Bisaillon - Director North American Industrial Market, American Battery Solutions (ABS)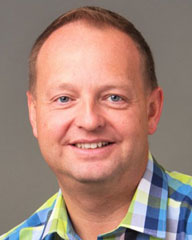 Brad has been in the power generation & cleantech segments for over 20 years and considered an expert in standby & propulsion power in on and off highway motive light EV segments. He has extensive technical experience discussing battery pack selection and corresponding charger & algorithm technology.
Brad spent 10 years with Trojan Battery Company, leading Tier 1 OEM partnerships globally, before joining American Battery Solutions in early 2020 to drive commercial activity in low voltage industrial segments for on and off highway applications. He is an advocate for emissions reduction and environmental sustainability.
Since 2000, Brad has served the Technology & Maintenance Council of the American Trucking Association, chairing and participating on key panels driving battery pack standards and correct charging engineering practices.
As American Battery Solutions continues to evolve, Brad is driving commercial efforts surrounding their expansion into marine markets, as they seek to revolutionize the segment having developed a modular, scalable battery solution for low-speed power & propulsion. This ranges from small launches and workboats to providing power & propulsion for sail boats as well as energy storage for genset replacements.
Download NEXT GEN Workshops October 2021 Presentation (password required)