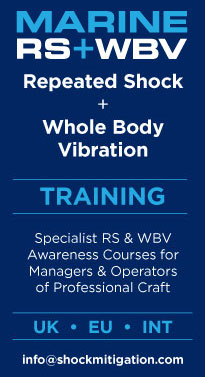 PANEL DISCUSSION CONTRIBUTOR - Addressing The Burning Issues
Dr Thomas Coe - Whole Body Vibration, Noise and Anthropometry Project Manager, RNLI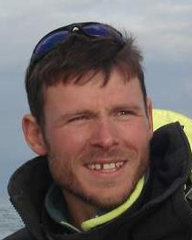 Dr Thomas Coe is currently a Whole Body Vibration, Noise and Anthropometry Project Manager at the RNLI.
Previously he was a Senior Consultant with Frazer-Nash Consultancy, seconded to the Naval Design Partnering Team as the High Speed Craft Principal Engineer and Technical Lead of the UK Ministry of Defence (MoD) Maritime Whole Body Vibration Project.
He has been involved in small fast craft for most of his career, having completed a PhD in the subject from Southampton University, conducted numerous at sea and laboratory trials.
In his spare time volunteering with a number of Search and Rescue Organisations. Crewing, instructing and as the Technical Director of Atlantic Pacific International Rescue Boat Project.
Tom has been an active member of the international WBV community and has been a member of both UK and international committees on the subject.
Since the Royal National Lifeboat Institution was founded in 1824 lifeboat crews and lifeguards have saved at least 140,000 lives. RNLI Volunteers make up 95% of the charity, including 5000 volunteer lifeboat crew members and 3000 volunteer shore crew. RNLI crews aim to launch lifeboats within 10 minutes of being notified, and can operate up to 100 nautical miles out to sea. RNLI aim to reach 90% of casualties within 10 nautical miles of the coast, within 30 minutes of a launch – in any weather. RNLI saves lives at sea throughout the UK, Ireland, Isle of Man and Channel Islands. This is achieved through four principal activities; lifeboats, lifeguards, community safety, flood rescue. These four strands make up the RNLI Concept of Operations. The RNLI relies on public donations and legacies to maintain its rescue service. As a charity it is separate from, but works alongside, government-controlled and funded coastguard services.