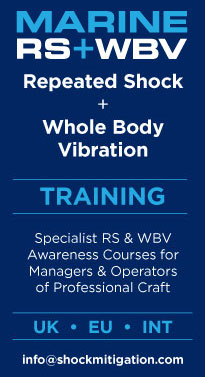 How Maritime Autonomous Systems can support SAR Operations
The safety of rescuers is a major issue during all Search and Rescue (SAR) operations. Autonomous surface vessels can complement the role of conventional maritime SAR by operating as remotely activated first responders, entering dangerous situations and functioning under adverse environmental conditions without putting human rescuers at risk. The assistance of autonomous assets to increase survival rates as 'first on scene' in SAR operations may include providing flotation and thermal protection to reduce the risk of drowning or hypothermia. But the various capabilities now fitted onboard MAS may support SAR operations in several other ways, particularly in the Search phase.
Accidents and incidents at sea will inevitably continue to occur but the goal of all mariners is to find ways to reduce their frequency and impact. There are many ways this can be achieved. Some have been more successful than others, however the technology being produced for autonomous systems is likely to have an effect on the overall improvement of safety at sea. Unmanned Surface Vehicles (USV) have passed through the trial and evaluation stage and are now being adopted for civilian and military applications and the drivers for rapid development are significant.
The maritime sector now has the opportunity to shape technology developments from legislative and end-user standpoints. Maritime Autonomous Systems (MAS) operations to date have highlighted important defence, scientific as well as economic benefits. The MAS Regulatory Working Group (MASRWG) has been formed to identify the issues related to the operation of Maritime Autonomous Systems in all of the global designated maritime zones; from the high seas into internal waters, and formulate a regulatory framework that could be adopted by the UK and other States as well as the international bodies given the responsibility to regulate the marine and maritime world.
James Fanshawe CBE - Chairman, Maritime Autonomous Systems Regulatory Working Group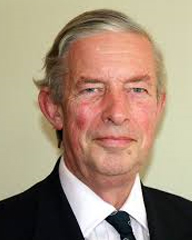 James Fanshawe retired from the Royal Navy in 2005. An Anti-Submarine warfare specialist, he commanded HMS Hurworth, HMS Cleopatra, HMS Fearless and was the Commander United Kingdom Task Group and Commander of the Devonport Flotilla. He held several senior appointments ashore including Director of Plans at the UK Permanent Joint Headquarters.
James works within a mixed commercial portfolio, chairing several companies and organisations. He chairs the UK's Maritime Autonomous Systems Regulatory Working Group on behalf of the Marine Industries Alliance. This group has now released a Code of Conduct for the safe operation of Maritime Autonomous Surface Ships (MASS).

The group is now writing a Code of Practice for MASS, having prepared the proposal submitted by the UK to the International Maritime Organisation for a regulatory scoping exercise for Maritime Autonomous Surface Ships, which was accepted into the Maritime Safety Committee (MSC) work programme in June 2017.
Download NEXT GEN Workshops April 2019 Presentation (password required)