Next Generation Fuels and Energy - Knowledge Transfer from and to Aviation
John Price – Director, JMP Systems Engineering / Former Airbus Group Innovations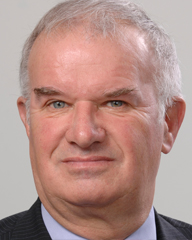 John has over 40 years experience in the aerospace industry. He retired from full time employment at EADS Innovation Works (now Airbus Group Innovations – the Airbus Group corporate research centre), in August 2012.

Since then he has been operating his own consultancy company, including a further two and a half years for Airbus Group Innovations, ending in February 2015.
Prior to his retirement, John was a Vice President for 5 years, in charge of developing energy and propulsion technologies, and academic and industrial partnerships. Before joining Innovation Works, John was a Vice President within Airbus Engineering for 12 years, finally as the Vice President of Landing Gear and Braking Systems and also Head of Systems Engineering in the UK. Previous experience included roles in British Aerospace for over 20 years, mainly working on defence projects. John received his degree in Electrical and Electronic Engineering at City University London, in 1970.
From 2011 he was a visiting professor in aerospace systems engineering at the University of Bath, for six years. Since 2015 he has been an honorary professor at The University of Nottingham, and is a consultant engaged with the Institute for Aerospace Technology, as well as being a Senior Advisor to the University.