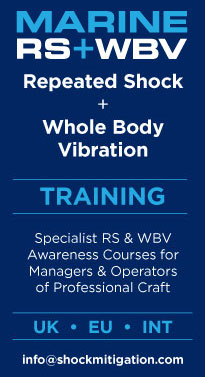 SCOT SEATS - Cutting edge update on suspension seating innovations and industry led technology
Scot Seats - KPM Marine provide specialist shock mitigation seats for maritime applications that are used globally by rescue services, military operators, police forces and commercial boat operators. Scot Seats marine range includes shock mitigation jockey and helmsman style seats, crew and passenger seating. Established in 2000, Scot Seats Group are designers and manufacturers of specialist seating for transportation. As an ISO 9001 approved company, all products are manufactured to high standards and provisions are in place for working to EU conformity of production procedures. The company closely follows the directives and guidance notes set out by the HSE and MCA regarding the effects of Repetitive Shock and Whole Body Vibration on vessel occupants, boat crews and passengers.
Jonathan Young - Managing Director, Scot Seats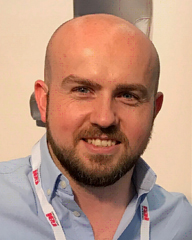 Scot Seats Group is a family owned and operated business based in Ayrshire, Scotland. The company design and manufacture seating for multiple transport sectors.
In-house skills include metal fabrication, joinery, upholstery, spray painting, coating and composite manufacture. Facilitating both small and large orders to customers' specific requirements, as well as numerous customised specialist seating and mounting systems.
Scot Seats Direct Ltd is a market leader in seating manufacture for commercial vehicles, buses, trains, fire engines and military use. All seats comply with regulations pertaining to each industry for which they are intended and the team work closely with their customers advising and assisting with the specification. Manufacturing lead times are generally short and Scot Seats has a nationwide fitting service with fully trained technicians to service customer needs.