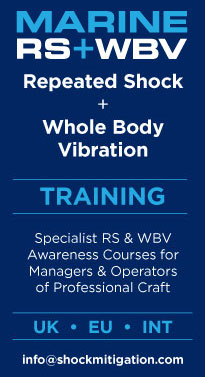 How Do We Keep Our Rescuers Safe At Sea
Throughout the RNLI a standardized briefing and de-briefing model is used in Lifeboats, Lifeguards and Flood. During a rescue scenario there is a vast amount going on and for the coxswain in charge this can at times be overwhelming. Over the years the RNLI have learnt a considerable amount from debriefs of rescues that have either gone well or not so well. These lessons support future decision making. There are systems in place to report breaches or failings of safety critical items.
Individuals have to be able to develop themselves and others through their training. They must show the right behaviours, ability to work and operate safely and demonstrate the clear values of the RNLI. An appropriate risk assessment is conducted as to what individual risks crews may be exposed to during a rescue or training scenario. The outcome of these assessments helps drive safety priorities to reduce the risk to crews. This also helps spilt down the responsibilities to an organisational or individual level.
The use of best practice is developed by what has been learned from internal and external guidance and benchmarking. Compliance with relevant internal and external legislation and standards is important. The RNLI has a vast suite of operational documentation including; Policy - this advises crews what we can do and in what event, Guidance - this advises them on our preferences on how to achieve or perform something, Standard and Emergency Operating Procedures - these dictate the approved method of executing something such as towing or anchoring. A combination of all documentation provides clear guidance, leadership and direction.

Lewis Arnold - Operations Manager (Lifeboats), RNLI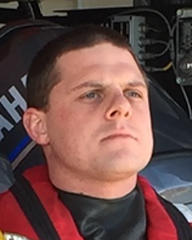 Lewis joined the RNLI as a volunteer in Portsmouth in 2007. He soon realised that Search & Rescue was something he had a passion for, becoming a member of the Flood Rescue team in 2008 and joining the Thames crew at Chiswick in 2009.
He originally trained as a Mechanical & Electrical engineer working within industry for 16 years, progressing into management and overseeing several high-profile, critical government contracts. In 2017 he became a full-time employee of the RNLI as Operations Manager (Lifeboats). In addition to this day job he still maintains all his volunteering roles.
Providing subject matter expertise to develop and maintain best practice in lifeboat operational delivery around the coast, he is responsible for supporting and maintaining the RNLI's concept of operations, reviewing and validation of all operational & technical documentation such as procedure, process, guidance, handbooks, manuals and training aids. He also takes a lead role in the development of safe and efficient practices, ensuring that the RNLI monitors best practice from the marine industry and other maritime sectors.
Since the Royal National Lifeboat Institution was founded in 1824 lifeboat crews and lifeguards have saved at least 140,000 lives. RNLI Volunteers make up 95% of the charity, including 5000 volunteer lifeboat crew members and 3000 volunteer shore crew. RNLI crews aim to launch lifeboats within 10 minutes of being notified, and can operate up to 100 nautical miles out to sea. RNLI aim to reach 90% of casualties within 10 nautical miles of the coast, within 30 minutes of a launch – in any weather. RNLI saves lives at sea throughout the UK, Ireland, Isle of Man and Channel Islands. This is achieved through four principal activities; lifeboats, lifeguards, community safety, flood rescue. These four strands make up the RNLI Concept of Operations. The RNLI relies on public donations and legacies to maintain its rescue service. As a charity it is separate from, but works alongside, government-controlled and funded coastguard services.