Forms of Hydrogen - International Standards - Knowledge Transfer from and to Shipping
Capt Muhammad Shafique - Chair, Alternative Fuel for Shipping, IMarEST / Member State Representative to IMO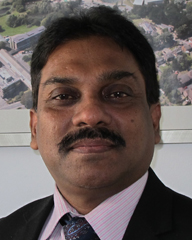 Muhammad joined the Merchant Navy (Tankers) in 1978. He has 37 years of industry experience onshore and offshore, including sailing on oil, chemical and gas tankers for 23 years. He has worked as General Manager of a ship management company and is an experienced Tanker surveyor.

He has been lead of the project 'LNG Bunkering, Motor Ways of Seas of European Union' since 2013. He is a researcher of LNG bunkering and alternative fuels for the maritime industry and is a Chairman of the Special Interest Group in IMarEST for alternative fuels.
He was Senior Lecturer in Petrochemical Section at Warsash Maritime Academy and Head of Maritime Simulation and Digital Learning at Southampton Solent University.

Muhammad is a marine environmental enthusiast. He is a fellow of multiple professional bodies including The Nautical Institute, Institute of Charted Ship-brokers, Institute of Logistics and Transport, Institute of Marine Engineering Science & Technology.

Download NEXT GEN Workshop May 2022 Presentation (password required)
Capt Mohammad Shafique did not release his presentation.
He has provided links to IMO symposium on alternative fuels.