Use of Alternative Fuels in the Absence of Prescriptive Rules
Peter Van de Graaf - Decarbonisation BD Manager, Lloyd's Register Marine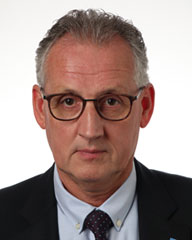 Peter Van de Graaf joined Lloyd's Register in 1989 as a Surveyor and became Surveyor in charge 2008, primarily responsible for marine operations in LR's Flushing and Antwerp offices and supporting Clients in this area. From 1 July 2021 he took the role of "Decarbonisation Business Development Manager", supporting projects and Clients in Nord Europe.
Before joining LR, Peter Van de Graaf served onboard a variety of ship types for 9 years, first as Marine Engineer and then as Chief Engineer.
Since 2012, Peter has been involved in several projects with alternative fuels.
Download NEXT GEN Workshop May 2022 Presentation (password required)