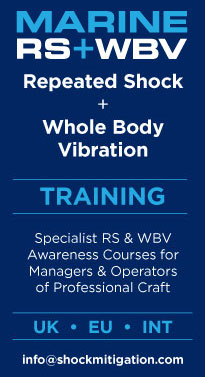 Measuring Noise in Maritime Environments
A discussion on the issues of human exposure to noise on small, fast, open craft and the practical measurement of exposure levels. Control of an individual's exposure to noise is an important part of safety at work and occupational health.
As with the more familiar topic of WBV, legislation imposes exposure action and limit values on employees. Use of hearing protection and other measures will be widely familiar to the crew of large vessels, especially in engine rooms and similar spaces however the exposures seen on fast open boats are largely un-investigated.
Frazer-Nash Consultancy have recently undertaken work for a number of clients to investigate the noise levels experienced by operators of high-speed, open boats and have not only developed appropriate trials methods but uncovered some of the issues specific to high performance craft.
This presentation discusses the requirements of the control of noise at work legislation and some of the specific challenges of establishing these levels on board HSC.
Phil Moxley - Senior Noise and Vibration Engineer, Frazer-Nash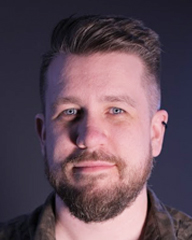 Phill Moxley is a senior engineer working in the noise and vibration team of Frazer-Nash Consultancy, where he has been involved with the measurement and assessment of noise and vibration on a variety of marine platforms.
Prior to this he undertook a PhD in human responses to vibration at the Human Factors Research Unit in the Institute of Sound and Vibration Research, University of Southampton, and spent two years conducting noise exposure assessments in the offshore oil and gas sector.
NEXT GEN Workshops - October 2017