Hydrogen Fuel & Energy for Ships & Boats - From Ammonia & Methanol to Gas & Solid State
Prof Alasdair Cairns – Chair of Propulsion Systems, University of Nottingham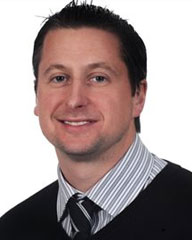 Professor of Mechanical Engineering with a background in low carbon propulsion systems within both academia and industry. Member of the Fluids and Thermal Engineering Research Group.
Expertise includes, hybrid powertrain systems integration, powertrain thermal management (e-machine, batteries, IC engines), low carbon IC engines and fuels (heavy duty and light duty, H2, ammonia, biofuel), advanced combustion systems (HCCI/CAI, turbulent jet ignition, dual fuel), advanced electric machines (design, operation, manufacture).
Former positions include Deputy Head of Mechanical Engineering Department and Professor of Automotive Engineering, Brunel University London, Principal Research & Development Engineer at MAHLE Powertrain, Senior Research & Development Engineer at Cosworth Technology.
Download NEXT GEN Workshop October 2022 Presentation (password required)