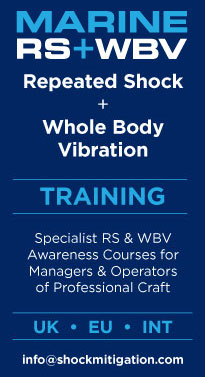 SHOCKWAVE - Cutting edge update on suspension seating innovations and industry led technology
SHOCKWAVE design, develop and manufacture a range of marine suspension seating for military, professional, commercial and recreational use. SHOCKWAVE ICE - Integrated Control Environment - are suspended cockpits designed to provide adjustable, multi-axis shock mitigation for vessel crews, equipment and electronics. SHOCKWAVE is dedicated to marine safety and adventure with a history of taking their products into some of the most severe open water conditions on the planet.
Shockwave have been building marine suspension seats since 2001. Shockwave's parent company Professional Components, originally founded in 1965, was created to develop, build and supply NASCAR racing vehicles. In the 1990's the company transitioned to building stainless steel components and aluminum hulls for RHIBs.
Sean Gerrett - Sales Manager, Shockwave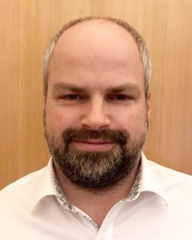 Sean has been involved with the specification, business development and sales of suspension seating projects to maritime professionals globally since 2001.
Since Shockwave entered the marine market he has worked with most major military and professional sector organisations in the US and Canada to support the integration of suspension seats and shock mitigation systems into fleet level procurements of high speed craft for navy, coast guard, government, municipal and commercial roles.
He has engaged with numerous international clients, ranging from Special Forces groups to individual marathon powerboat racers setting world records, ensuring that evolving suspension technology integrates with their engineering and fast craft objectives.
As a competitive mountain biker for over 20 years he has a fundamental 'need for speed' and an understanding of how reliable components combined with tuned suspension can affect the outcome of gravity descents and races. Based in the Pacific North West, his interests include offshore fishing and wilderness exploration by boat.