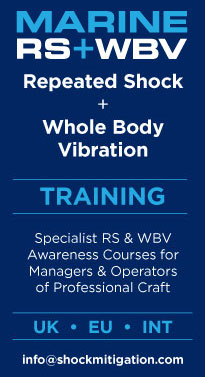 High Power Portable LED Work Lights with built in MOB Technology
Exposure OLAS is built on innovation for performance lighting and safety products for the marine sector. Exposure Lights are more than just torches, they combine high powered LED search capabilities with patented MOB Technology and precision engineering to create floating, water activated strobes. This enables crews to not only use the light to search, but also as a position indicating light when in the water. Extensive knowledge has been gained through a close working relationship with the world's top offshore sailing teams where reliability and function are mandatory night and day in extreme conditions for extended periods. The company's heritage in portable LED lighting from the Search and Rescue market has driven the MOB technology which can now be found as standard on all Volvo Ocean Racing yachts along with the RAW Pro head torch, which has become the professional sailor's choice.
Whilst innovating lighting solutions for offshore racing the design team learnt a lot about all elements of marine safety and the OLAS technology was developed. OLAS took advantage of the rapidly improving advances in 'connected' products and mobile devices. Exposure OLAS electrical engineers have harnessed this technology, converting it into an affordable man overboard alarm. The OLAS Bluetooth MOB alert system connects a man overboard tag to a mobile app which is 100% portable. In the event that a crew member has gone overboard, OLAS helps direct the remaining crew to a successful MOB recovery and can aid communication with emergency services.
Tom Harrop - Marine Brand Manager, Exposure Lights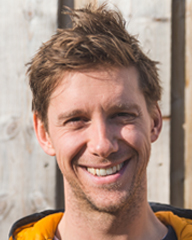 Tom has had 9 years at the helm driving the continued innovation within high power, portable LED technology. Working closely with professional offshore sailing teams Exposure have developed a range of safety products which have earned global respect for their functional and durable design.
Ultimate Sports Engineering, founders of Exposure OLAS, was founded in 1990 and is driven by the obsession of creating the ultimate in innovative products for high performance sports and demanding industries. Today the company encompasses design and production of Cycling components (USE), Cycle lighting (Exposure Lights), Marine Lighting (Exposure Marine).
From the company's initial offering of the suspension seatpost, USE has had huge success in the cycling industry. Producing components that contributed to winning Olympic gold, King of the Mountains at the Tour De France and dominating the high-end lighting market in the UK and across the world. USE continues to push boundaries and raise standards.