PANEL DISCUSSION CONTRIBUTOR - Addressing The Burning Issues
Jon Lewis - Maritime Command, UK Border Force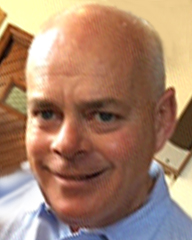 Inspired by a voyage on the STA vessel "Winston Churchill" Jon started his career at sea as an Engineering cadet with Texaco overseas Tankships in 1979, studying at Reardon Smith in Cardiff and Warsash (Argyle Road) in Southampton.
Jon joined HM Customs and Excise in 1985, joining the Cutter service (Marine Branch). He progressed from junior engineer to Chief Engineer in 1994, before coming ashore in 2012.
After completing further training as an ISM Lead Auditor, DPA, Jon gained the NEBOSH General Certificate. Jon was promoted to Head of HSST in May 2016 and runs a team of three, supplemented by additional personnel, when delivering training.
Jon is currently the Head of Health, Safety and Sea Training at the Border Force Maritime Command, based in Portsmouth. He is the Designated Person Ashore for the Border Protection Squadron, with responsibilities for the Safety Management System, Risk Assessments and Accident Prevention / Investigation.