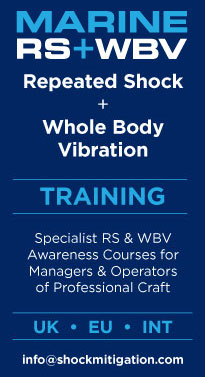 11 Drownings and the Importance of LIFE Jackets

24.08.2019
The 2019 Casualty Review Panel reviewed 22 fatalities from 2018 and agreed that 11 lives could have been saved if they had been wearing a lifejacket. The majority of incidents in 2018 involved commercial fishermen (including fish farms) and anglers - many on Sea Lochs.

In the 12 years that the panel has been meeting, it has recorded that 200 lives could have been saved by wearing a lifejacket or buoyancy aid.
Wearing a lifejacket or buoyancy aid is proven to greatly improve your chances of surviving the shock of entering cold water.
The panel also recommended additional measures to improve safety:
Making sure your equipment is properly fitted - including wearing a lifejacket with a crotch strap.
Carrying a VHF DSC radio - and knowing how to use it to contact the coastguard or other vessels.
Carrying a Personal Location Beacon (PLB) or Emergency Position Indicating Radio Beacon (EPIRB).

Downloading RYA SafeTrx app on mobile phone - and knowing how to use it in an emergency.
Wearing appropriate clothing and personal protective equipment.
All images are copyright NEXT GEN Marine Ltd 2022 unless otherwise stated.
This does not exclude the owner's assertion of copyright over the material.