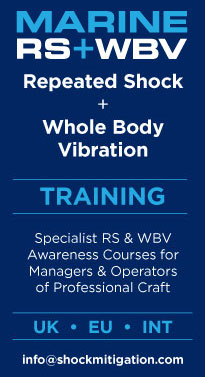 NEXT GEN Marine HYDROGEN Workshop - Zoom

07.09.2021
NEXT GEN programmes combine international marine energy expertise with dynamic Q&A sessions. End-users and industry come together to highlight what is working now and identify viable technology for the near future.
We are pleased to announce a superb group of presenters for 2 specialist workshops via Zoom. NEXT GEN Marine BATTERY on 19 October & NEXT GEN Marine HYDROGEN on 20 October.
Focus is on topics relevant to workboats, pilot boats, patrol boats, search & rescue, military, offshore, survey vessels, charter, superyachts, ports, harbours and marinas.
NEXT GEN Hydrogen Workshop enables attendees to learn about different methods of utilising hydrogen and potential solutions for marine power. Adopted in 2021, the EU and UK Hydrogen Strategy aims to accelerate the development of clean hydrogen.
Workshop Lead - John Haynes, 'Next generation onboard energy needs to be safe, reliable, improve efficiency and reduce emissions. Our focus is on viable hydrogen technology that is available today or in the very near future. Alongside this, hydrogen Infrastructure will need rapid investment - with focus on flexibility and safety.'
NEXT GEN Marine HYDROGEN
Presenters
John Price:
Director, JMP Systems Engineering / Former VP Airbus Group Innovations
Albert Willemsen:
Environment & Sustainability Mgr, ICOMIA (Int Marine Industry Assoc - 37 countries)
Meg Dowling:
Technology Engineer, American Bureau of Shipping (ABS)
Capt Muhammad Shafique:
Chair, Alternative Fuel IMarEST / IMO Member State Representative

Julian Morgan:
Founder & Managing Director, KPM Marine

David Yorke:
Market Development Manager, Ballard Power Systems Europe
Prof David Grant:
Head of Advanced Materials Research Group, University of Nottingham

James Roy:
Managing Director, Lateral Naval Architects
Trevor Jasper:
Director of Advanced Research & Engineering - Low Carbon Technologies, CMB.Tech

John Haynes:
Managing Director, Shock Mitigation / Workshop Lead, NEXT GEN Marine
Classification Societies / Compliance Organisations

Project Managers / Naval Architects
We have asked organisations what are their most current and burning issues. Their suggestions have been used to develop the BATTERY and HYDROGEN programme.
The fast moving Workshop style programme brings together an international group of experts armed with the latest knowledge to identify problems that affect the sub IMO / sub 24 metre maritime sectors worldwide - and highlight potential solutions!
In recent years less people are expected to do more work and time is becoming scarce for everyone in the marine industry. Our focussed one day Workshops are designed to deliver fast moving and highly relevant sessions.
The unique knowledge gained from NEXT GEN presentations and panel discussions will help to shape decisions that lead to procurement of next generation vessels and systems that fit the changing requirements of modern fleets around the world.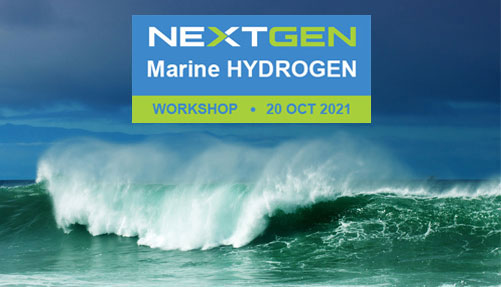 All images are copyright NEXT GEN Marine Ltd 2022 unless otherwise stated.
This does not exclude the owner's assertion of copyright over the material.