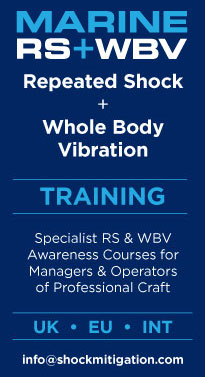 Rising to NEXT GEN Marine ENERGY Challenges

21.10.2021
A blend of outstanding presenters, experienced attendees and lively discussion sessions enabled the sharing of cutting edge knowledge at NEXT GEN Marine BATTERY & HYDROGEN.

A dynamic group of over 100 people from 10 countries attended the 2 specialist workshops via Zoom. End-users and industry came together to highlight what is working now and identify viable technology for the near future.
NEXT GEN programmes combine international expertise with dynamic Q&A sessions. For NEXT GEN Marine BATTERY & HYDROGEN on 19 & 20 October the focus was on topics relevant to workboats, pilot boats, patrol boats, search & rescue, military, offshore, survey vessels, charter, superyachts, ports, harbours and marinas.
NEXT GEN Workshop Lead, John Haynes said, 'Professional marine sectors cannot afford to go green for no reason. They need a viable business case or a solid engineering case - if not they may be faced with a compliance case.'

Opening the NEXT GEN HYDROGEN day he said, 'Adopted in 2021, the EU and UK Hydrogen Strategies aim to accelerate the development of clean hydrogen. Our objective is to increase the understanding of different methods for utilising hydrogen on vessels and in ports. Hydrogen is an energy carrier. A Fuel Cell is an energy conversion device, hydrogen in - electricity out.'
He added, 'Maritime professionals recognise that safety is paramount for all vessels, whether moving around ports or on the open sea. If governments of the world want marine and maritime sectors to adopt battery-electric and hydrogen power we need to remove the disconnects between regulation and innovation'.
NEXT GEN Marine BATTERY
Presenters
Dr John Warner:
Chairman, NAATBatt International (Advanced Battery Manufacturers Association)
Alan Cartwright:
Director, Blabey Engineering / Principal Surveyor, Mecal
Bram Jongepier:
Senior Design Specialist, De Voogt Naval Architects B.V. (Feadship)
Brad Bisaillon:
Dir North American Industrial Market, American Battery Solutions (ABS)
Paul Holland:
Managing Director, Energy Solutions
Nigel Stuart:
Marine Consultant / Former MD, Spirit Yachts & Discovery Yachts
Jamie Marley:
MD, Marine Electrification Solutions
John Haynes:
MD, Shock Mitigation / Workshop Lead, NEXT GEN Marine
NEXT GEN Marine HYDROGEN
Presenters
Albert Willemsen:
Environment & Sustainability Mgr, ICOMIA (Int Marine Industry Assoc - 37 countries)
Meg Dowling:
Technology Engineer, American Bureau of Shipping (ABS)
Trevor Jasper:
Director of Advanced Research & Engineering - Low Carbon Technologies, CMB.Tech

Julian Morgan:
Founder & Managing Director, KPM Marine
David Yorke:
Market Development Manager, Ballard Power Systems Europe
Professor David Grant
Head of Advanced Materials Research Group, University of Nottingham

James Roy:
Managing Director, Lateral Naval Architects
John Haynes:
MD, Shock Mitigation / Workshop Lead, NEXT GEN Marine
NEXT GEN Marine TECHNICAL
Advisors
Professor John Price:
Director, JMP Systems Engineering / Former VP Airbus Group Innovations
Captain Muhammad Shafique:
Chair, Alternative Fuel IMarEST / IMO Member State Representative

Captain Don Cockrill MBE:
Ports & Maritime Pilotage Consultant / Chartered Master Mariner

Classification Societies / Compliance Organisations / Project Leaders / Designers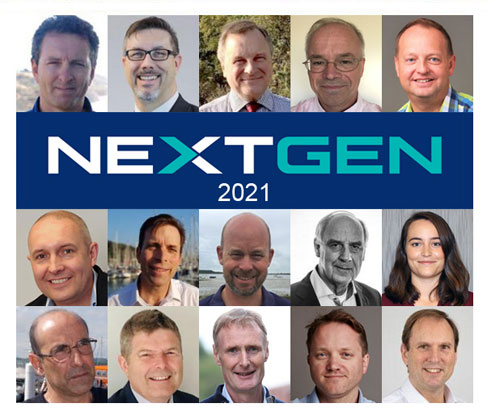 All images are copyright NEXT GEN Marine Ltd 2023 unless otherwise stated.
This does not exclude the owner's assertion of copyright over the material.