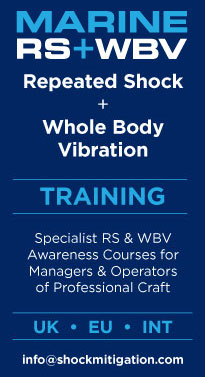 Next Generation Marine



NEXT GEN Attendees include commercial, government and military organisations, boat builders, engine manufacturers, mechanical & electrical engineers, naval architects, class societies and legislators. NEXT GEN Marine Safety highlights simple and effective solutions for ports, workboats, pilot boats, patrol craft, military platforms, wind farm support vessels, super yacht tenders and unmanned craft.
NEXT GEN Marine Power & Propulsion brings together a dynamic industry group and professional maritime organisations. The unique knowledge gained from NEXT GEN presenters, panel discussions and networking has helped to shape long term decisions that have led to improvements for in-service powertrain and energy systems along with specification and procurement of next generation vessels.
Green Seas - Green Ports
In January 2015 ocean going shipping could not ignore the international emissions regulations that came into force. Dramatically reducing pollution levels in water and air, particularly affecting people near to ports, is a significant driver for change in all sectors. Professional mariners know the financial implications of marine pollution (MARPOL). But reducing emissions from fossil fuels comes at a price - CAPEX vs OPEX

2015 saw two significant developments that made operators, designers and builders of smaller professional vessels start to consider alternative forms of power. Firstly the new maritime emissions laws affecting coastal areas. Secondly the development of efficient batteries and the arrival of digital energy management systems. But for most maritime sectors change has been insignificant and usually slow - TIME FOR ACTION

Land - Air - Sea Knowledge



NEXT GEN sessions focus on viable business cases for marine power and propulsion. Pure battery-electric is clean but has limitations. Hybrid solutions bring together 'here and now' technology that is utilised by transport sectors around the world. This is not just green energy for the sake of it - these are viable options for professional maritime sectors globally - NOW

NEXT GEN brings in extensive expertise from aviation, automotive and land transport to highlight potential next generation power and energy technologies. It makes sense for experts from other sectors to share innovations and support relevant safety standards. Evidence of global warming clearly shows why the international marine industry needs to make changes - NOW
For information about NEXT GEN Energy Workshops contact:
Event Manager: Claire Donnelly +44 (0)7709 675258