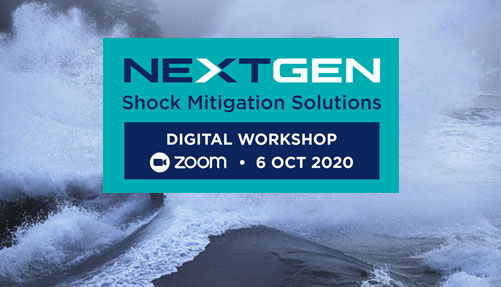 NEXT GEN Shock Mitigation Solutions on Tuesday 6 October
was run as a Digital Workshop via ZOOM.
Workshop Lead - John Haynes:



We assessed the COVID restrictions and decided to move to ZOOM.
Maritime professionals from many time zones came together at short notice.



The aim was a Workshop in 'meeting mode' - NOT a webinar!



Having 11 superb presenters onboard ensured a dynamic and fast moving day.
We ran the day as 2 separate Workshops - with plenty of time for Q&A.
Morning sessions focused on challenges in the fast boat workplace.
Afternoon sessions highlighted new technology and innovative solutions.



This group was engaged - THEY really made the day work!


Presenters & Supporters:
MCA - Maritime and Coastguard Agency
MAIB - Marine Accident Investigation Branch
UKMPA - United Kingdom Maritime Pilots

BSI - British Standards Institution

RNLI - Royal National Lifeboat Institution


Industry experts showing latest innovations:
SEAir Flying Boats & Foiling Systems
Dyena Offshore
Shockwave Seats
SKYDEX Technologies
Scot Seats - KPM Marine
Smart Ship